Reviews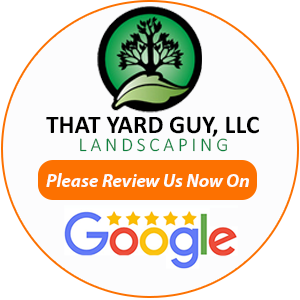 Google Reviews
Adam and his crew completely transformed all 360 degrees of my garden! The terraces are beautiful and allow me to easily walk around every area. An additional bonus - I always have somewhere to sit, to admire the view or to do some planting! I recommend That Yard Guy to family and friends. Cedar Brook Installation.
-Sandra Boren
We've have worked with That Yard Guy for several years and have been very impressed. He really listens to what we want, asks questions and gives advise. He's very knowledgeable about landscaping and continues to help us maintain our yard and keep it healthy.
-Mike Bare
I have been using That Yard Guy for about 3 years for spreading beauty bark, raking beds, planting trees, and other various projects. Adam and his crews always get the job done correctly, on time, and at a very fair price.
I would recommend them to anyone that needs weekly lawn care or a special project done.
-Bob Foster
They have excellent customer service, are very dedicated and reasonably priced. Adam does exactly what he says he will do the first time, and it's always been high quality work.
-Shannan King
He and his employees do a very good job. They often go beyond what the task calls for to help.
-Esther Redgrave
Facebook Reviews
Adam Piceno with That Yard Guy is a very dependable, hardworking young man. He is pleasant and knowledgeable. We appreciated his recommendations for the project and we are very pleased with how it looks.
-Michelle Menchaca
Professional, honest, well mannered, dependable and very knowledgeable.
-Vass Shantalov
WONDERFUL TO WORK WITH!! After 5 years of neglect, Adam has transformed the yard back to it's former beauty. He listens to my vision for the yard, makes suggestions, and works to save many of the existing plants. I am not a gardener, but Adam has been teaching me about the needs of the many varieties of plants in the yard. It has been so refreshing to have someone who talks to me and gives me options.
-Ally Nel