Complete Landscaping Services for the Sequim, Port Angeles and Surrounding Areas
Welcome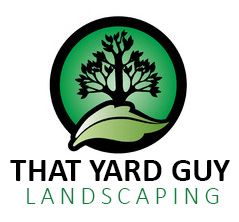 That Yard Guy LLC is a licensed, bonded, and insured landscaping business based out of Sequim, Washington. Adam Piceno started the business in August of 2014 and set out to improve existing and soon to be landscapes by introducing sustainable practices.
We are members of the Washington State Nursery and Landscaping Association (WSNLA) and continue to work towards an education in Horticulture. Prior to the Establishment of That Yard Guy LLC, Adam maintained golf courses for three and a half years in Northern California.
This is where he became passionate about turf management and later applying the same principles of professionalism and excellence to residential and commercial properties. Starting out, lawn care was the priority of That Yard Guy LLC.
It only took a couple months of operating the business before realizing how important plant health is and that there is a need to learn and teach others that importance as well. This sent us on a journey to study and reach out to others in the green industry.
That Yard Guy LLC not only provides lawn care but many other services due to the help and support of family, friends, local nurseries and local suppliers. As we continue to grow we hope to help those we serve grow as well.
Read More About Us Hours of operation: Monday - Friday 8:00am PST - 5:00pm PST Observed Holidays: New Years Day Memorial Day Labor Day Independence Day Thanksgiving Day Christmas Eve/Christmas Day